Concierge services & real estate website upgrade

We have performed cost efficient real estate website redesign and reprogramming based on our content manager maintaining old site content from. Since company searches for high end properties for each client and doesn´t want property listings we have used an advanced photo slideshow to show their best real estate properties.
Website design features several innovative technologies such as grained background, semitransparent overlays, non standard and expandable dynamic objects.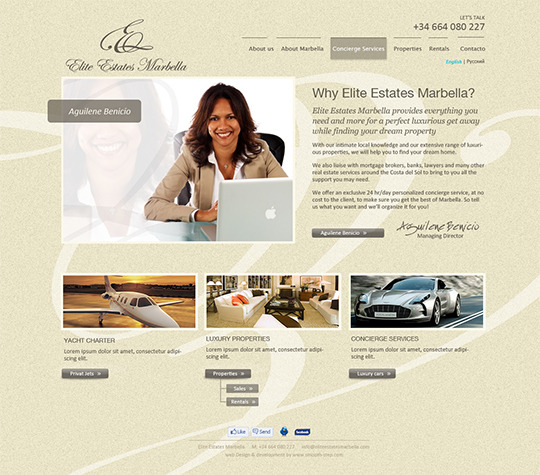 Post a comment
Here you can share your thoughts with us by posting a question/comment. Your e-mail will not be shown to protect your privacy. Required fields are marked with *