Interesting photo of sea side view in Tarifa
Picture was taken holding cammera close to the ground to highlight hilly sand pattern made by wind. Original image is available at 2816 x 2112 - 24bit sRGB pixel resolution suitable for high quality presentations and printing.
Contact us if you want to use it for your business projects.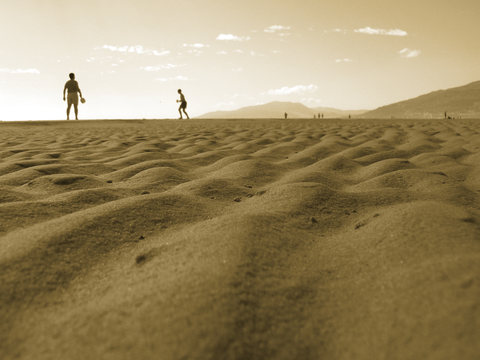 Picture taken on Sunday, June 18, 2006 | Viewed 641 time(s)
Focal length: 6mm | Focal ratio: f/5 | Exposure: 1/1000 sec.
Location: Photo gallery / Beaches / Wind hills
Post a comment
Post your comment by filling form below. Your e-mail will not be shown to protect your privacy. Required fields are marked with *
All pictures in our gallery are protected by copyright. Business usage is allowed with our permission only.
Check other Smooth Step articles related to photos.