Fast Motors copycat stolen web design

Fast Motors had stolen website design and source code from our client website.
Stolen Graphic Design
Here is a screenshot of Fast Motors website that claims to be a large company offering luxury cars. Its design, HTML/CSS scripts, also Javascript slideshow animations have been blatantly copied from a website we have originally designed and developed for our client - Prestige Car Transfers Company.
As one can clearly see, the site of Fast Motors, www.fastmotors.fi, is an exact copy of Prestige Cars site, the design, background images, fonts, color schemes, everything has been copied only replacing pictures and content.
We and the client had sent them several emails explaining that we have found out about their copycat website ordering the design to be changed, however we had no reply whatsoever.
Our design and development
On one side we feel proud because this means that we did a good job developing the site. It seems the website is acknowledged internationally and that Fast Motors designers are unable to come up with more professional ideas and creativity proving our superior skills. All they can achieve is literally copy our smooth design and programming code.
President of FastMotors

We have informed the manager/president of FastMotors - Henri Hiekkamies, their Marketing Director Oliver Obolgogiani and some office managers Jarno Pukkila and Jyri Katrama at their offices in Helsinki, Kouvola and Lahti/Jyväskylä. You can find the information on their website if it is not removed yet.
Fast Motors Members Club

Fast Motors seem to have a Members Club offering discounts from all the following companies in Finland.
Kunnon Katsastus - Official car inspections for Fast Motors Club members
Kampaamo Bohemi - hair cut offers for Fast motors Club members
Teippitukku - Tape accessories for cars
Elixia - Gym and personal training in many cities in Finland
SKM-Photo - Photography services

Please remove the stolen design.
We are sure you can afford to pay for a good designer to produce a professional site.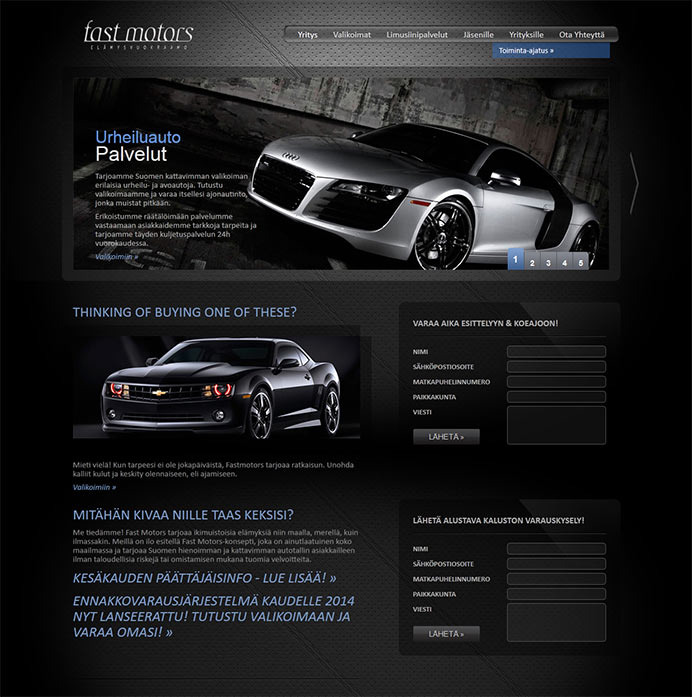 Website: www.fastmotors.fi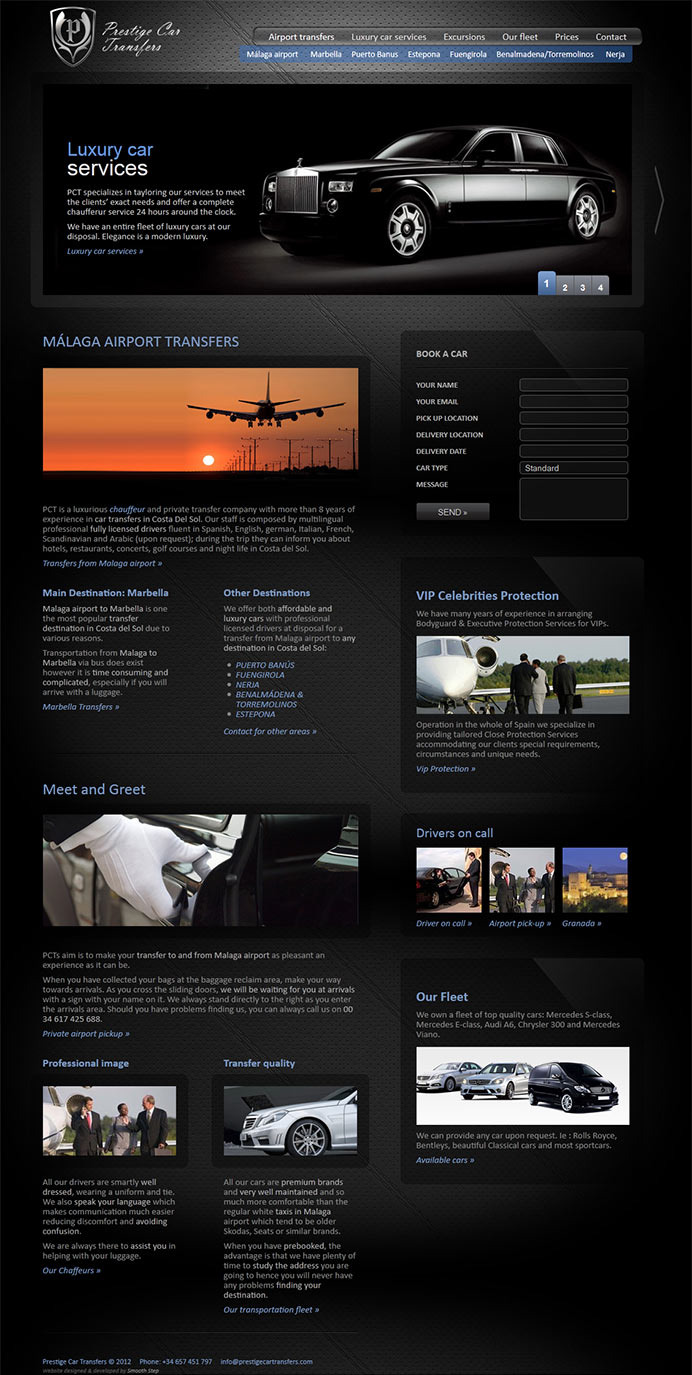 Website: www.prestigecartransfers.com
Post a comment
Here you can share your thoughts with us by posting a question/comment. Your e-mail will not be shown to protect your privacy. Required fields are marked with *
Check other Smooth Step articles related to design, copy and fast motors.
Web development
If you are interested in our web design services, fill our contact form below and we will help you to define clear structure, write content, design and develop your website.