Website content management
Many web designers still build static websites for their clients. It works fine until client decides that changes are needed.
Editing your own website
Even having ftp access it would take a long time to understand HTML code and have the ability to effectively update website content and services. Web site owner normally pays an extra fee to a web design company every time he needs to perform an update. Smooth Step has designed editable website solution - Web based application called content management system where client can edit his website with ease.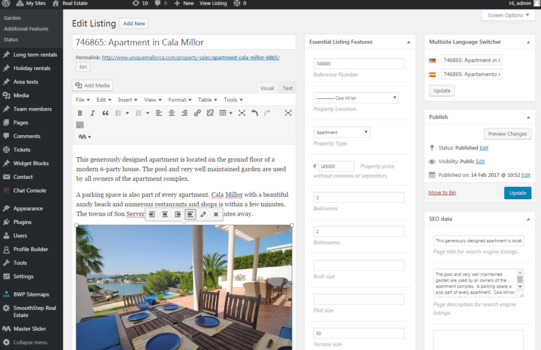 Open source content managers
Generally we build websites using our CMS because it is fast and very easy to use, however we don't hesitate to build or upgrade websites based on open source content management solutions including:
Advantages of a content management system
Content management solution (or simply CMS) provides a restricted area on the website with a user-friendly service that allows adding web pages and updating content.
CMS comes equipped with advanced WYSiWYG software - A powerful editor that allows editing HTML content straight from the web browser (add / edit / remove text, choose fonts, photos and specific blocks of service). Web based HTML editor works like any popular text processor.
Content manager also provides page functions where one can choose page order in the menu, move pages from one section to another and add new ones.
Smooth Step CMS
We have developed a content management solution that is included with each website we build. Smooth Step CMS is fully web based meaning that no additional software besides a web browser (Internet Explorer, FireFox or similar) is needed...
Smooth Step CMS can be upgraded to perform more advanced tasks. We have developed optional plugins for product management, photo gallery and news seccion.