Real Estate Photography
We offer professional real estate photography services in Costa del Sol.
Never has real estate photography been so important when selling property than it is today.
Real Estate image with views to La Concha
This real estate photograph was made taking into account the spectacular views of La Concha mountain in Marbella. The picture was taken from the pool with the water at ground level to get a good reflection of this spectacular and modern villa.
The photo was published in the Home & Lifestyle magazine recognized for interior design, architecture and decoration in Costa del Sol.
We offer professional photography and real estate website design services in Marbella and all along Costa del Sol, Málaga.
Property photography in La Zagaleta
Panoramic real estate photography of a spectacular villa located in La Zagaleta, Marbella, one of the most exclusive urbanizations in Marbella. The owner hired us to arrange a complete real estate photography project for his amazing villa.
This real estate photo shows beauty of villa location; surrounded by huge trees, well kept vegetation and mountains.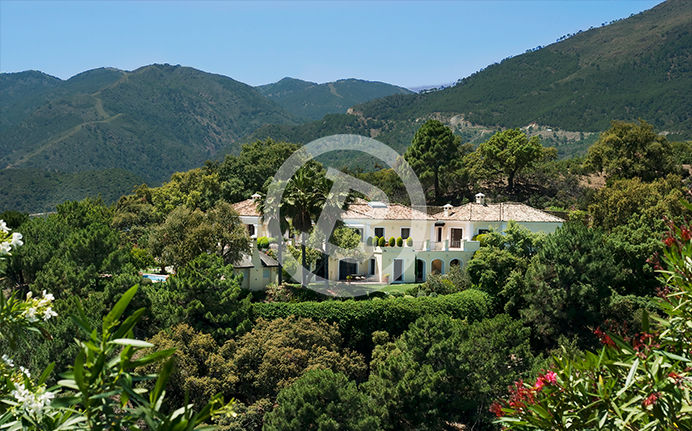 Exterior real estate photography
Modern villa with symmetrical lines and perspectives that contrast with the eliptical shape of the pool offering a spectacular light of blue colors. This exclusive villa is located in La Zagaleta, renowned urbanization on the Costa del Sol in Marbella, situated in a natural park surrounded by mountains, deers and native animals.
Our professional photograhy real estate services for this villa cover from exterior to interior, as well as night photography.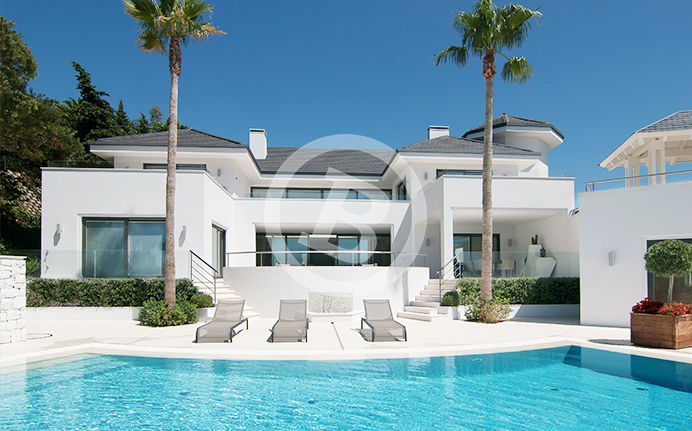 In this interior and architecture photograph we wanted to capture the amazing game of converging lines and the space it creates. The aim is to highlight the architectural perspectives of the interior entrance of this spectacular villa.
Amazing entrance with big windows to the exterior and the floating stairs or "to the air". Real estate photography displaying the architectural elements to push the photos from snapshots to fine art buildings.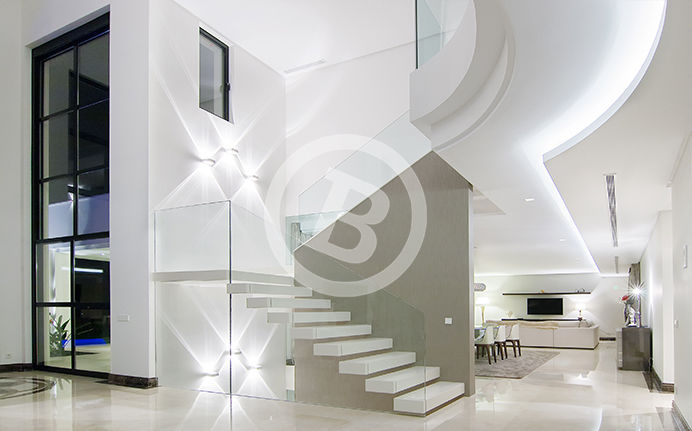 Real estate photography photo
This photo was taken for Atlas Group, an important real estate builder in Costa del Sol.
In this amazing exterior real estate photography we can appreciate the final architectural work in two colors that is reflected in the infinity pool offering a mirror effect of the overall picture.
We offer professional exterior, interior and night real estate photography in Costa del Sol, Malaga.