Web design portfolio
We offer corporate web design that integrates all the necessary elements to transmit corporate brand, products and services. Here you will find a selection of latest websites we haved designed and developed in Marbella and for international clients.
View slideshow portfolio

Design gallery in 3D
MDCI Spain company had requested a cost-efficient website upgrade to modernize visual appearance of their old website with a new design for a better representation of their real estate construction management services in Marbella. After reviewing many Wordpress templates with the client we have decided to combine two different themes into one website design, add a custom menu and customize all sections to meet their business requirements. One of the selected themes had a very sophisticated header animations while other offers modern scrolling and hover effects.
Combining both designs was a challenging web development task but worth the effort as final product looks much better compared to any of the two templates and their old site.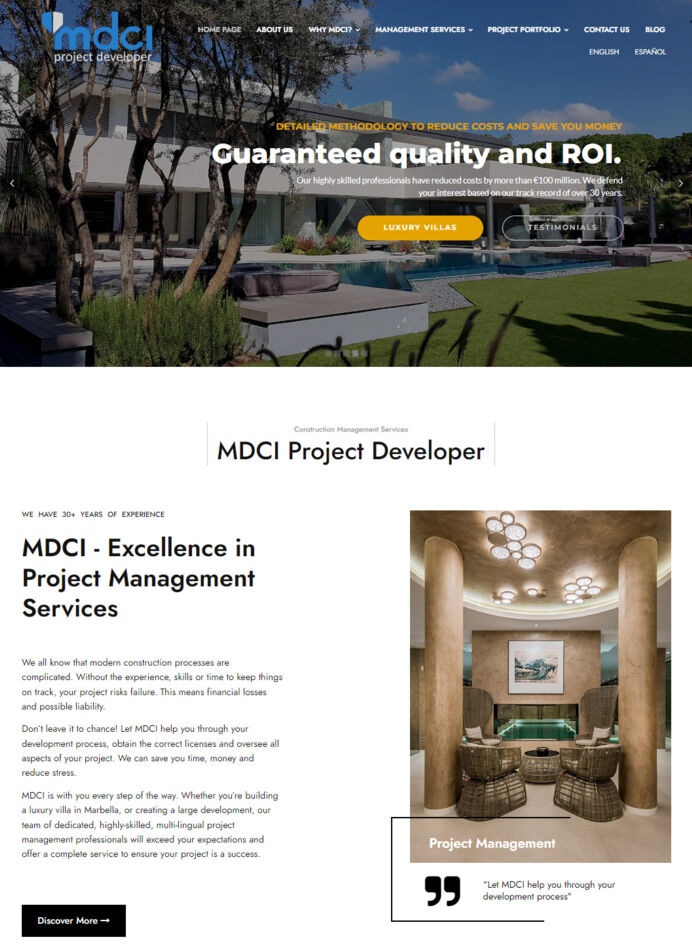 Monalisa Homes real estate company requested exclusive design and development of their new website to display their properties in different areas of Marbella. Website features our modern design optimized for mobile and tablet devices, multilingual support in 3 languages, modern column structures for different sections of the site and our latest Real Estate Engine based on Wordpress which has been customized to fit their requirements.
XML real estate feed importer has been upgraded to import properties in 3 languages also exclude properties from unwanted areas and perform cleanup of properties that were sold or are taken out of the market.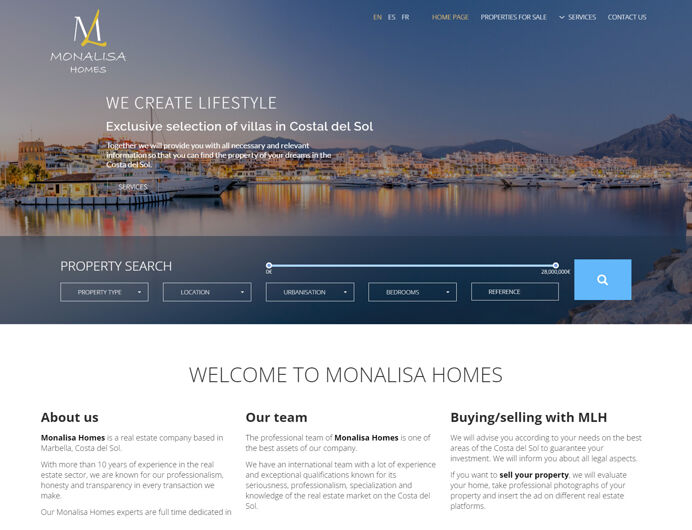 Blue View Properties real estate website offers over 10.000 properties from sale in Marbella and other areas in Costa del Sol. Website features our exclusive design, animations and a latest version of our Wordpress Real Estate Manager optimized to handle large amount of properties and their daily import.
Real estate engine on Blue View Properties website includes Resales Online XML feed importer which downloads the feed each morning and synchronizes/imports properties automatically. Apart of third-party properties our real estate software is developed to handle exclusive properties that are listed together with imported ones in their real estate search results.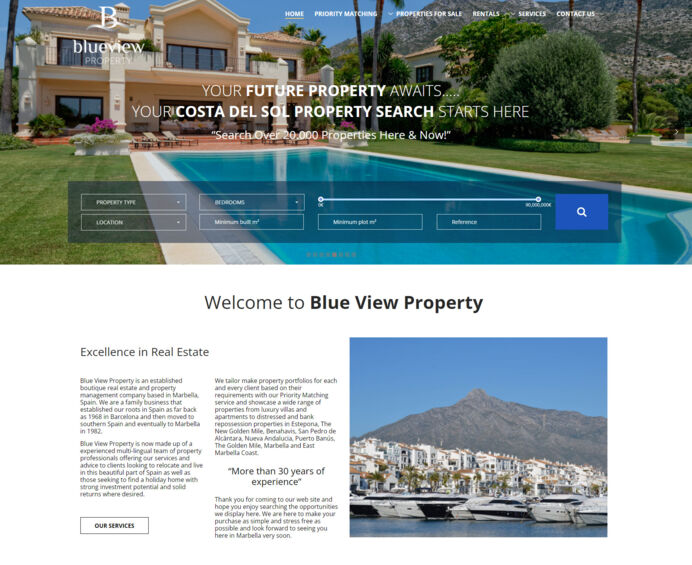 We have been instructed to design and develop a lightweight Wordpress based e-commerce website for a company located in Marbella. Their website is designed to sell specially coffee with discounts and monthly subscription. Site has many modern features such as header slideshow with subtle photo zoom and logo animations, scrolling and mouse over animations on various elements and different column layouts on this page. These features are handled visually using different premium Wordpress plugins.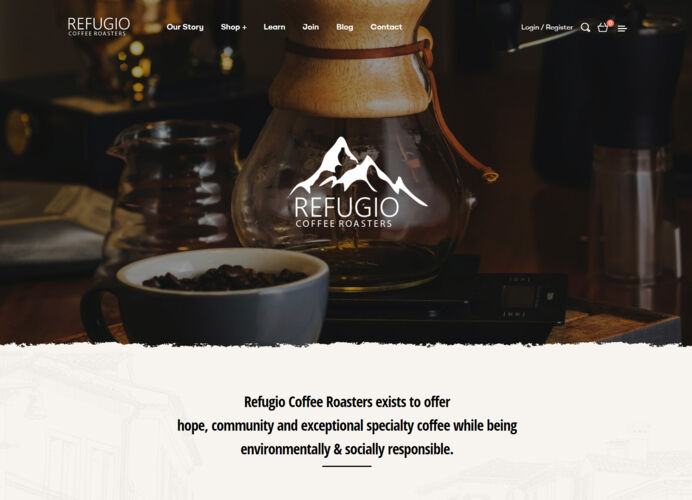 Property Oso real estate website offers properties in Marbella and other areas in Costa del Sol, Southern Spain. We were requested to do two updates: create an easy-to-use XML interpreter to import properties from MilenioPlus real estate XML feed and redesign website header implementing a new search system which automatically updates dropdown values based on selected area.
All the extra fields and XML import process is handled by our Wordpress based real estate software which provides a third column with all the fields when editing each property from Wordpress backend. When viewing each property on Property Oso real estate site these fields are listed in columns with responsive support.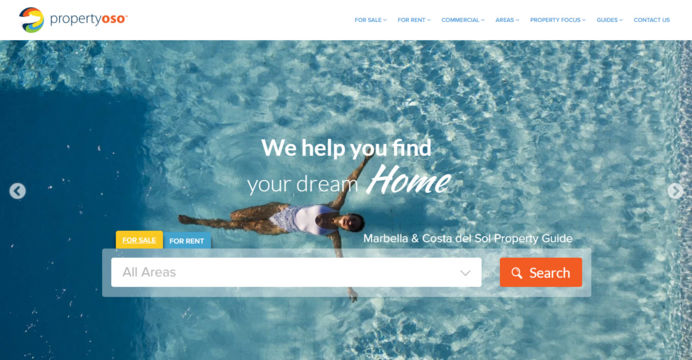 View slideshow portfolio

Design gallery in 3D