Web design portfolio
We offer corporate web design that integrates all the necessary elements to transmit corporate brand, products and services. Here you will find a selection of latest websites we haved designed and developed in Marbella and for international clients.
View slideshow portfolio

Design gallery in 3D
BlueView real estate website is based on Wordpress content manager and our new Real Estate Management Plugin with cutting edge web technology that allows listing properties in a quick and easy way.
Website comes with slideshows for featured properties, also full screen photo preview on each property page designed to readjust itself according to screen size, as well as an innovative property search with range selector feature that allows visual selection of price range without the need of entering the numbers manually. Search results appear with a horizontal version of the property search above the listings for a quick readjustment.

Real estate management plugin has many modern features designed to ease the administration. Photo manager allows choosing a selection of photos and uploading them all in one go, the uploaded photos can then be rearranged visually by dragging their thumbnails to the desired location. The photos can be uploaded in any sizes, the system will resize them to the required sizes for use on the website. Property features can be added on the fly or quickly selected from the features used on other properties.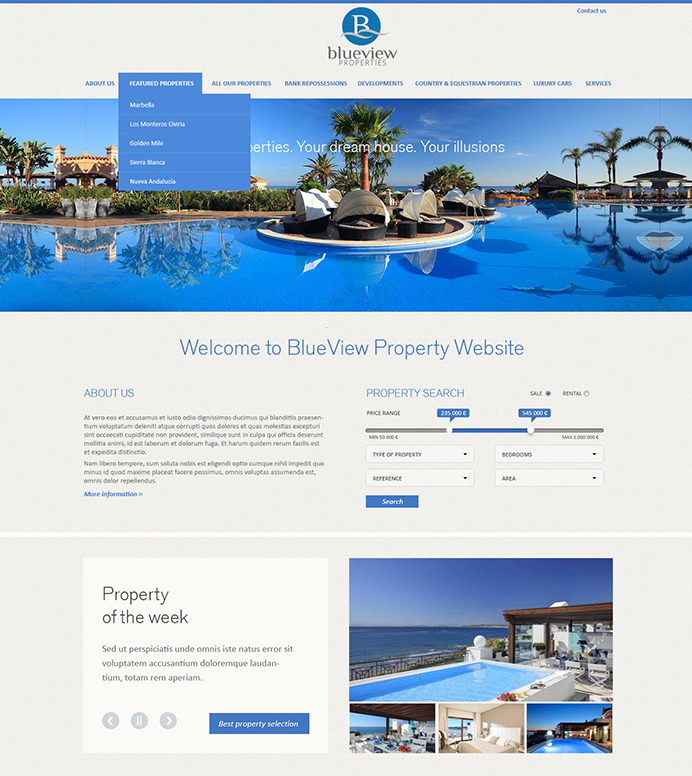 Website features an elegant design made for a company in Marbella dedicated to transportation and airport transfers, excursions, VIP services and weddings among others. The site has been developed using the SmoothStep content manager enabling content, price list, and picture updates. We have used black and blue colors and a luxury car seat leather background.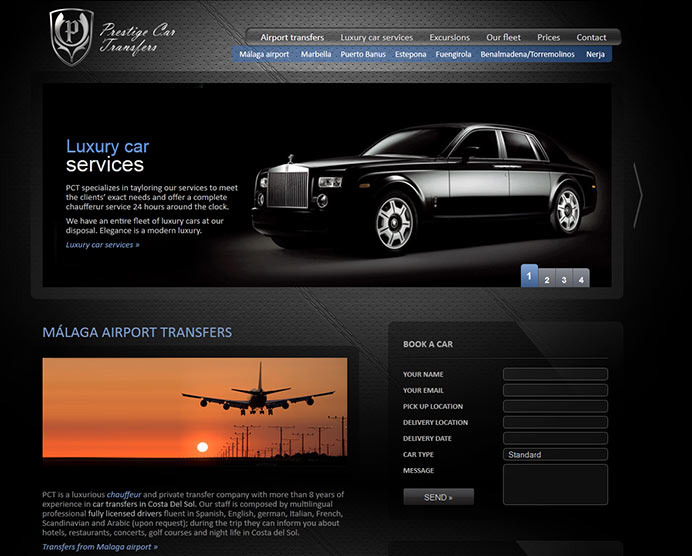 This project consists of Spanish website design and electronic invoicing software development that allows PDF invoice generation, sending, managing and payment online.
This new electronic billing system sponsored by the European Union is widely used by freelancers and small companies.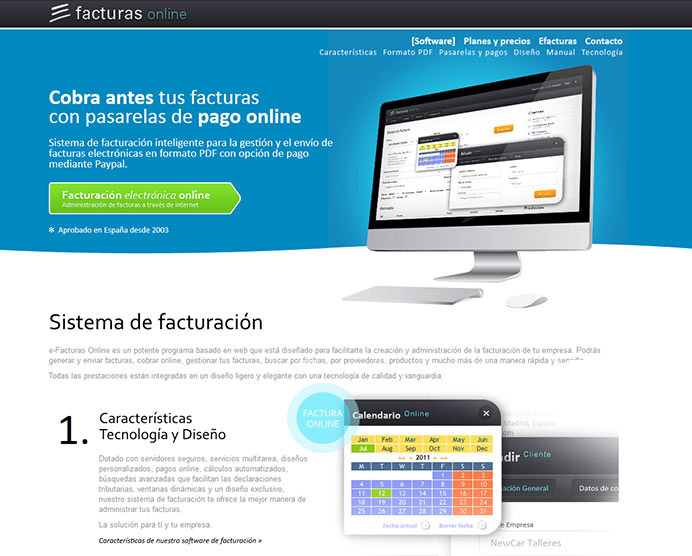 Black Elk Studios website is designed and developed to expand our services offering professional video production and photography. Site features our modern design with elegant touch using dark patterned background. Inside you will find our latest creative work, articles about professional photography and video production, also their web integration technologies.
The website has been redesigned and reprogrammed using Joomla 1.5 for optical technology expert - Valentín Sama. This huge professional photography portal features our elegant technical design and custom programming. DSLR Magazine website offers all types of articles related to the world of photography.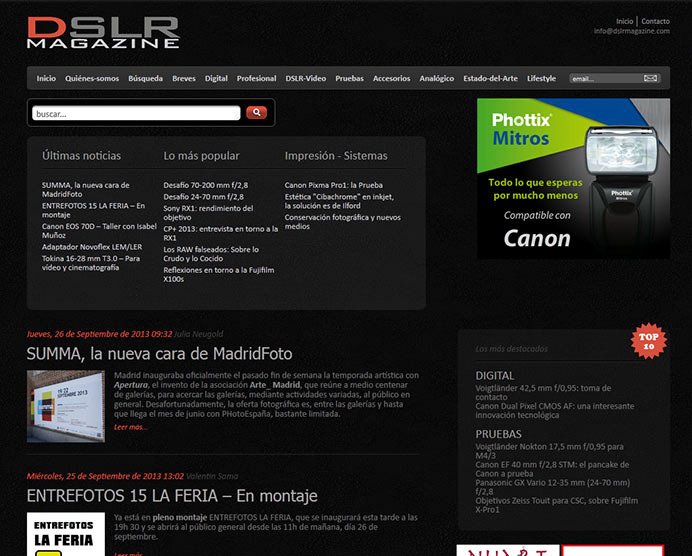 Check other Smooth Step articles related to portfolio, design and site.
Mobile design for our web development site
Our development site is quite complex, many panels have been redesigned for specific resolutions; this includes contact forms, content columns, header slideshow, website footer, portfolio and all other pages.