Economic web design
Since Collegium Musicum is a non lucrative organization with a limited budget we offered economic website design to use a modified Rosa website template. This allowed developing a complex multilingual mobile friendly website for a fraction of the cost.
Latest web development techniques
Website is using a very modern web design approach where entire sections are automatically joined into long pages separated by full screen photos with parallax and scrolling text animations. Automatic scrolling has been implemented to access individual pages from the menu.
Main website features
Multi column website layout
Wordpress has been improved with ability to mix two and three column layouts on the same page. This allows creating good looking mobile friendly pages mixing text, photos and photo galleries on different columns.
Photo galleries and full screen preview for all photos
Website administrator allows adding photo galleries with full screen photo preview on any page.
Full screen preview has been implemented on all other photos as well, useful when viewing past flyers etc.
Blog, soloists, direction staff, concerts and downloads
Collegium Musicum website offers pages for soloists and direction staff, tables with concert listings, video and download area as well as beautifully designed Wordpress blog, PayPal donation and many other features specially tailored for client requirements.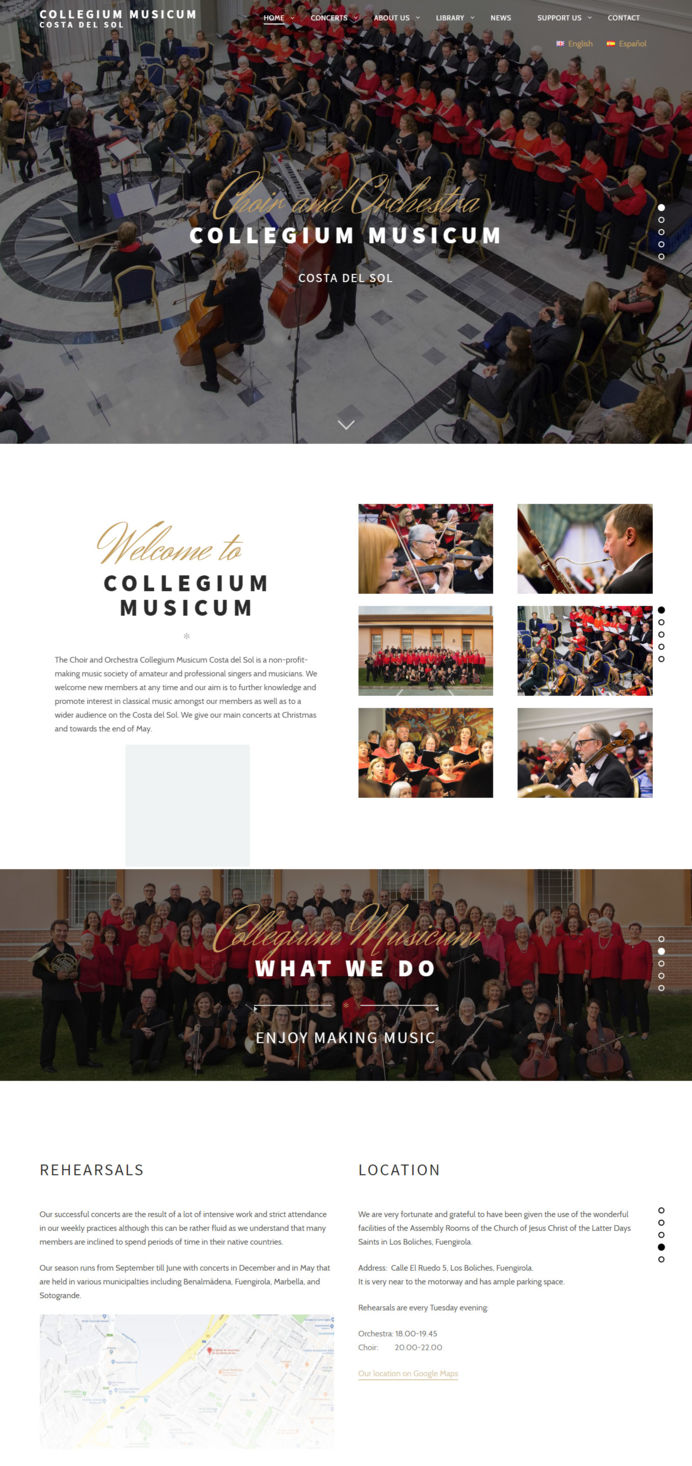 Website: www.colmus.org
Post a comment
Here you can share your thoughts with us by posting a question/comment. Your e-mail will not be shown to protect your privacy. Required fields are marked with *
Check other Smooth Step articles related to costa del sol, web design and Wordpress.
Smooth Step Business Cards
We are a graphic and web design agency based in Marbella.