Wine labels and packaging

View slideshow portfolio

Design gallery in 3D
This olive oil bottle label has been designed for its exportation to China. The design is inspired by old oil bottle designs displaying Spanish harvesters collecting olives. We used green and ocher tones. On client request we have added a gold stamping border to the design.
The back of the label shows nutritional information of the olive oil in Chinese language.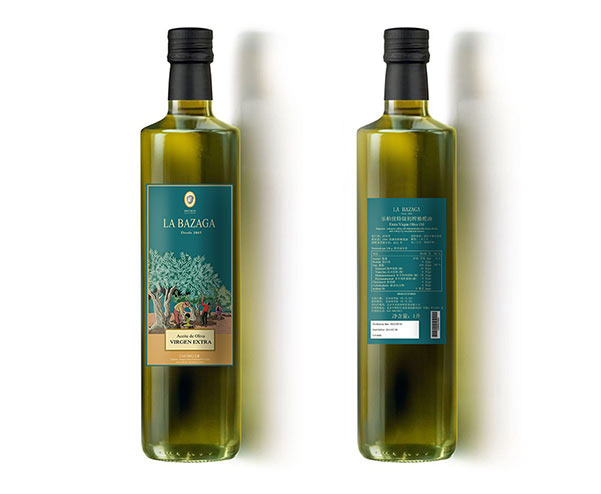 Thrasher is an energetic drink brought by Robot Energy. The design is inspired in urban clothing and urban sports, and the drink is aimed at people who love, skateboard and other urban sports.

We have used a shiny light green that stands out over the black and some grunge effects for the background of the skater.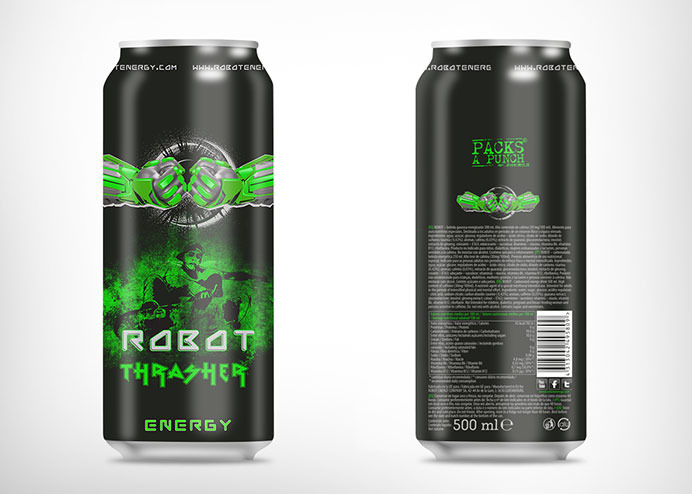 Red wine labels designed according to the colors and names of these wines. The wine label "Flor Púrpura" has a purple color and "Flor Violeta" has a violet color palettes. Both wine labels are designed for a distributor in Málaga. They have a colored header with the first letter of the name of the flower, decorated with golden yellow grapes and vines. The lower part shows the variety of wine, Cabernet and Tempranillo and the designation of Valencian origin as well as an image of a vineyard, insignia of these traditional labels.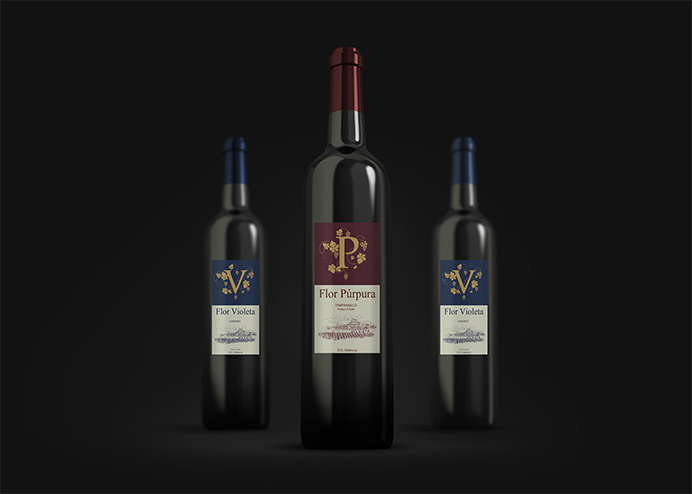 A couple of red wine bottle labels designed ​for a wine manufacturing company with denomination of origin in Valencia. The variety of wine is called Merlot Syrah.
Gold tones have been used for the label of King Bermudo wine and silvers in the design of Casa Antigua label. The designs have been elaborated using a traditional Spanish style featuring big frames with hand painted old vineyards that evoke past times.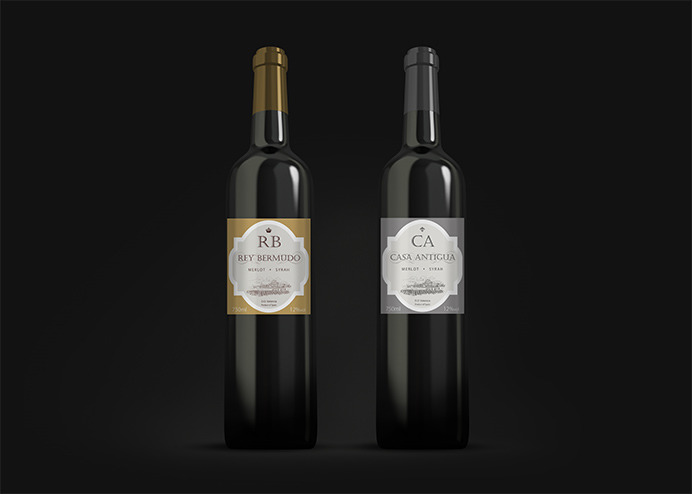 View slideshow portfolio

Design gallery in 3D