Red wine label design
Graphic label product design
Rey Bermudo & Casa Antigua
Traditional wine bottle label designs
Classical label design resembling a traditional french style for Syrah Merlot red wine. Both labels feature hand painted vineyards, also showing coats of arms on the label of Casa Antigua, and a crown in King Bermudo design.
These red wine labels, one in gold and the other in silver tones have been designed for a wine processing company from Valencia.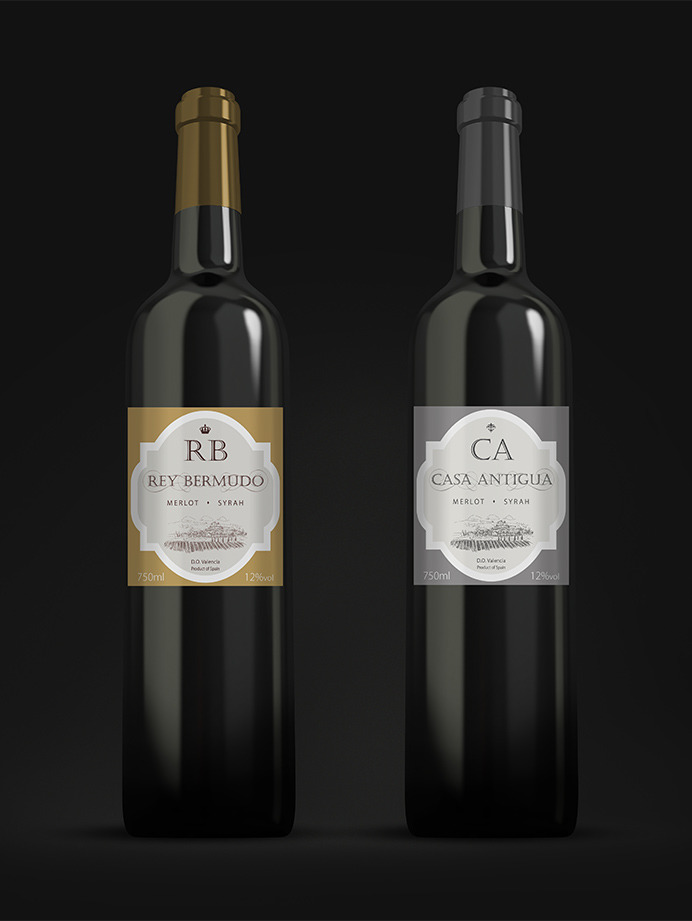 Post a comment
Here you can share your thoughts with us by posting a question/comment. Your e-mail will not be shown to protect your privacy. Required fields are marked with *
Check other Smooth Step articles related to design, label and wine.
Indecor furniture & interior design shop
Theme design could be further improved, we offer customization and redesign services.