Graphic design of red wine label
Wine bottle label design
Flor Púrpura & Flor Violeta
Cabernet & Tempranillo wines
These red wine labels have been designed for a company with designation of origin from Valencia. The colors of the label have been carefully chosen according to the name of the wines. "Flor Púrpura" features purple tones and "Flor Violeta" is in violet.
Both label designs, Cabernet and Tempranillo, are inspired by traditional wine bottle labels featuring an ink painted vineyard at the bottom and the first letter of the name of the flower at the top together with grapevine details in golden colors.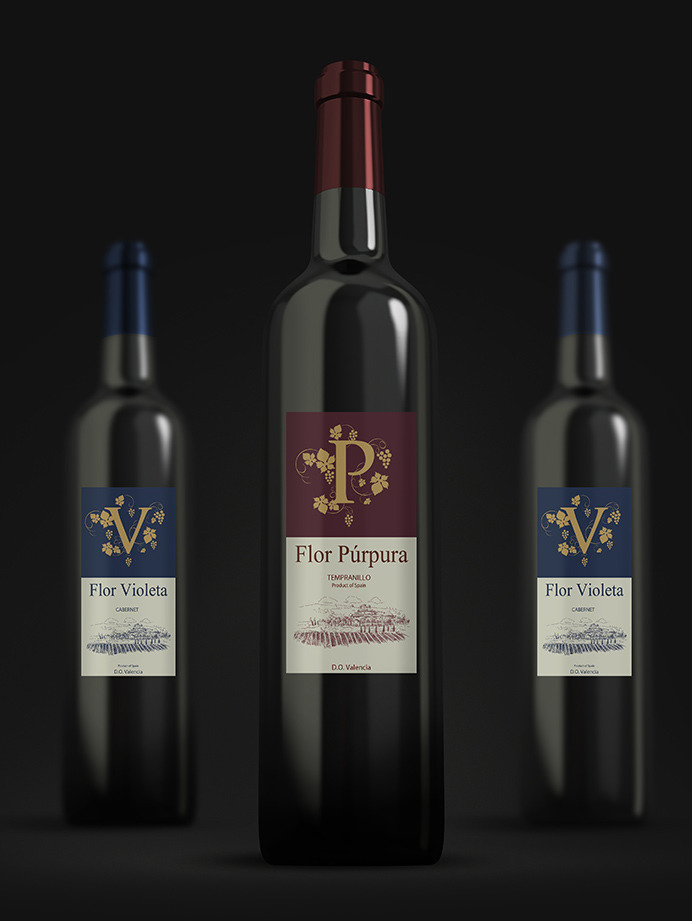 Post a comment
Here you can share your thoughts with us by posting a question/comment. Your e-mail will not be shown to protect your privacy. Required fields are marked with *
Check other Smooth Step articles related to wine bottle, label and design.
Olive oil bottle label design
This olive oil bottle label has been designed for its exportation to China.