Financial website
Corporate website designed and developed for Lawsons Equity
Corporate website
Financial design
This site has been developed for FSA approved financial services company offering services in Costa del Sol - Spain, UK and Malta. We have used clean conservative style to prepare this financial business design and high quality search engine friendly web development.
Site development and manager
Lawsons Equity corporate website is powered by Smooth Step CMS – Website administration software designed for web based content editing and service handling. Site features automated side column, navigation menu, flash animation and blog section and other web applications handled by Smooth Step CMS.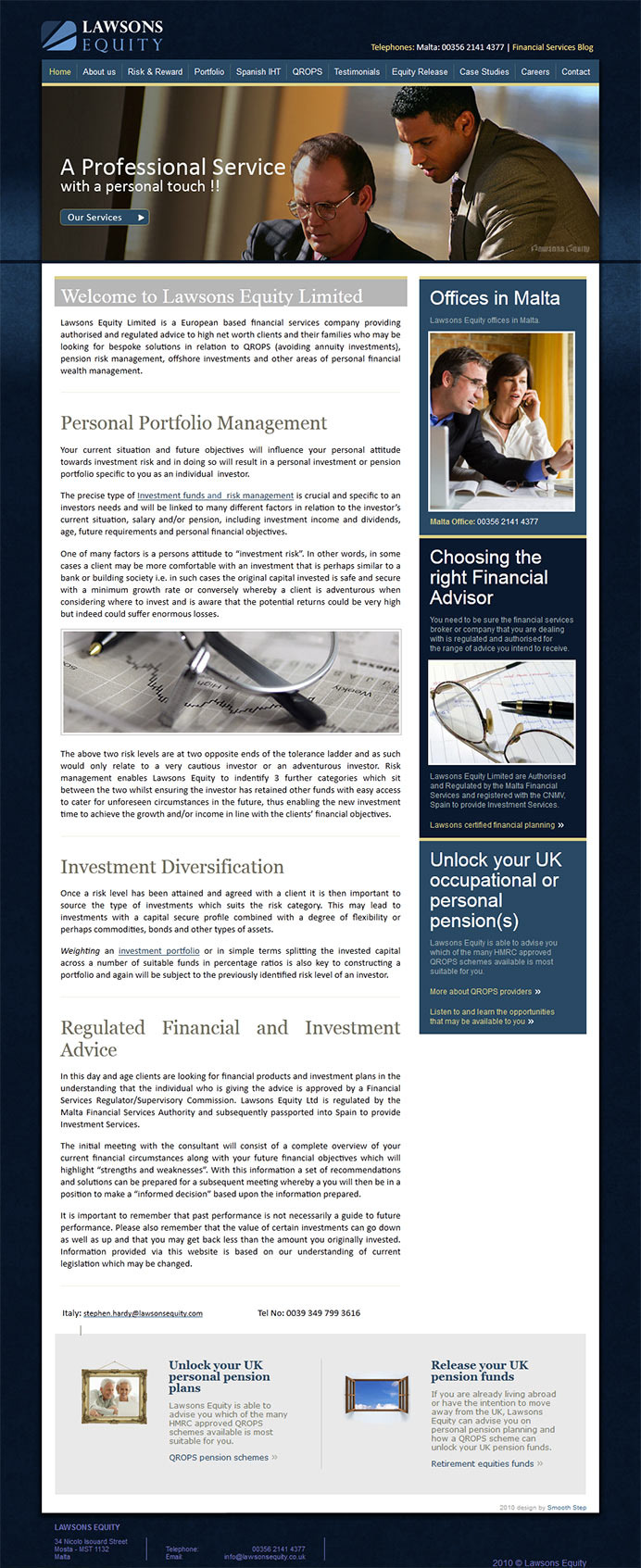 Website: www.lawsonsequity.com
Post a comment
Here you can share your thoughts with us by posting a question/comment. Your e-mail will not be shown to protect your privacy. Required fields are marked with *
Check other Smooth Step articles related to business, financial and design.
Smooth Step Business Cards
This business card was designed with a different nonstandard approach transmitting fresh and modern style.