Database manager
Smooth Step DB
Smooth Step DB™ is a web based software designed for database management. It has been put together recently; however the engine has been developed since 2007.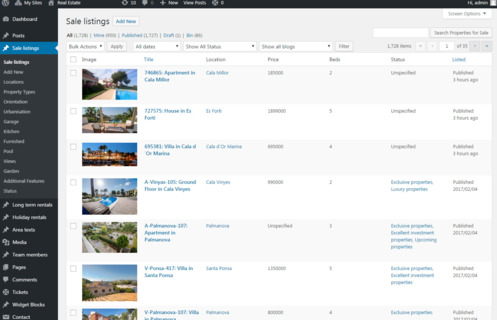 Customizable architecture
Highly customizable architecture allows it to be adjusted to manage any kind of database based service. All you have to do is indicate your needs and we will develop database and adjust Smooth Step DB to handle it.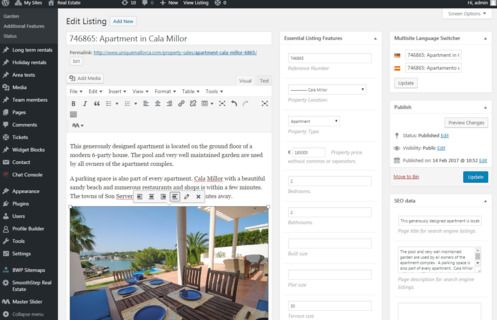 Software features
Web based

architecture

It allows you to edit your database from any decent computer with internet connection.

Smooth Step DB is accessed using web browser. It is fully functional on Internet Explorer 7, Firefox and Safari.
Inline

windows

We don't use popups as they tend to perform slower. Inline windows are harder to program but if used correctly they are the fastest.

We have developed a script that allows having many of these windows open at the same time; drag them on your screen.

Each inline window works as a separate component with its own database functions.
Dynamic

components

To make the software more secure and faster we have developed custom AJAX technology that loads required components dynamically without the need to reload the whole page.

Usually it takes less than 1 second to load database fields and perform search.
Real time

search integration

Each table in Smooth Step DB has its own search capabilities.

You will be able to search by any field in your table.
Real time

dropdown updates

If you will have a table that will contain dropdown lists they will have "+" icon next to it. Clicking on it will open a dynamic window where you will be able to update your dropdown fields.

Dropdowns will automatically re-update in all open windows.
Flexible

customization

Smooth Step DB can be configured to manage custom databases according to the needs of your business.

We can easily add extra fields or even tables in the future.
Integration with

Smooth Step PDF

If you will need high quality printouts to be prepared (Invoices, monthly reports, window cards etc) our database software can be integrated with PDF generator.
Integration with

Smooth Step CMS

If you will need to display tables on your website we can add a plugin to display required database fields using our content manager.

Smooth Step DB can be also used to manage user accounts providing registration form on your website.
Advanced

Security

Integrated SHA2 password protection protects your password from being stolen. If more security is needed we can install SSL encryption.

SSL is a security standard used by banks and online business.
Looking for a web based database management software?
We offer custom databases based on Smooth Step DB on our servers (includes monthly database backup). Please specify what kind of database you need and we will estimate pricing.