Real estate website design
Developed for Rima Consulting real estate agency in Marbella
Our Real estate software
Web design
This real estate website has been designed and developed by our team. It features navigation menu with dark background textures and bright blue colors to highlight the select items of the horizontal menu.
Structure
The structure of the web has been designed horizontally using gray colors, buttons with glass effect that link to different services offered by this estate agency in Marbella.
Development
The site has been developed using our Smooth Step Content Manager with real estate plugin providing property search system and easy content and real estate management. Website structure and programming code has been optimised for search engines.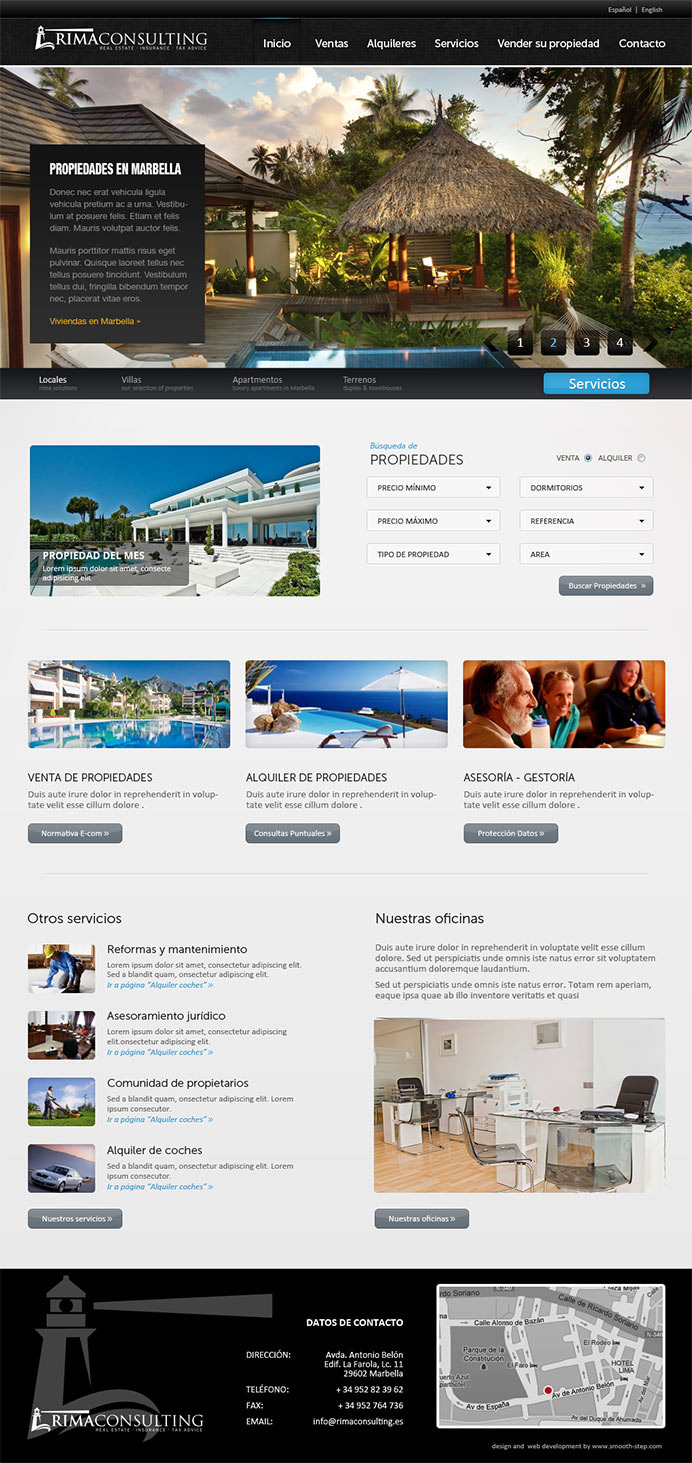 Website: www.rimaconsulting.es
Post a comment
Here you can share your thoughts with us by posting a question/comment. Your e-mail will not be shown to protect your privacy. Required fields are marked with *
Check other Smooth Step articles related to design, real estate and corporate.
Brunetti Real Estate logo design
Brunnetti, an Italian owned real estate agency opening offices here in Marbella inquired a logo design to be based on classic Italian design approach which we really like and were glad to produce.