Moonfire EP cover design
Serious and moody cover designed for Canadian electronic music artist TSDK.
Album design
Design request
TSDK dedicated this deep tech house EP to 1969 US lunar landing therefore he wanted to reflect it in the EP cover design.
Album photo retouch
For cover design we were provided with several great photos taken by TSDK when he was visiting J. F. Kennedy Space Station. Best looking and most abstract photo was chosen. The photo was highly retouched changing contrast and colour palette for professional otherworldly look.
Text and typographies
Text with label, producer and album information was placed using high quality condensed typographies. Main info is formatted in plain horizontal format as we wanted to create impression of 70s typewriter. To bring the cover to this century we have also added modern circular text around the cover borders.
Listen to TSDK Moonfire EP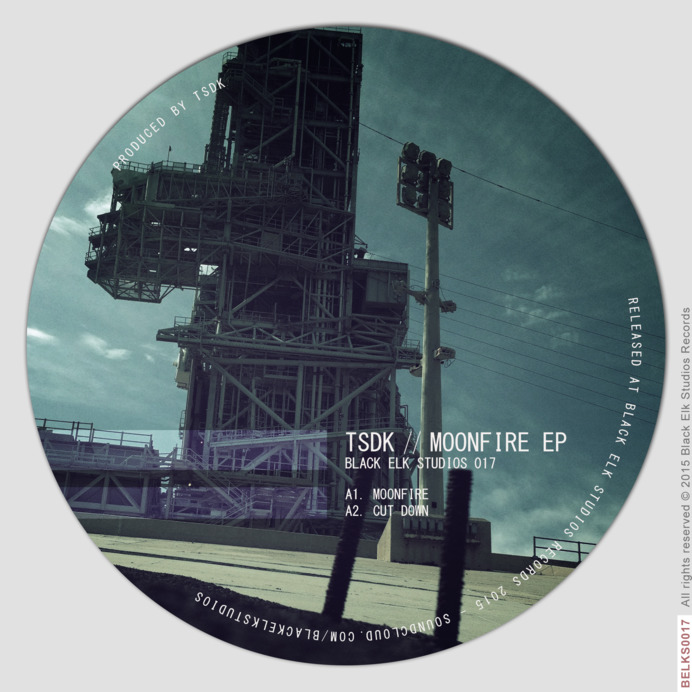 Post a comment
Here you can share your thoughts with us by posting a question/comment. Your e-mail will not be shown to protect your privacy. Required fields are marked with *
Check other Smooth Step articles related to design, music and cover.
Web development
If you are interested in our web design services, fill our contact form below and we will help you to define clear structure, write content, design and develop your website.