Efecuatro
Photography
Design and development of a website hosting various photo galleries
Photography Group Madrid
Website design
Efecuatro photography wanted a clean and minimalistic site in red, grey and black colours that could easily be managed updating and uploading pictures of their new photography projects.
Content manager and photo galleries
The site uses Smooth Step Content Management System with photo gallery extension, also our blog plug-in.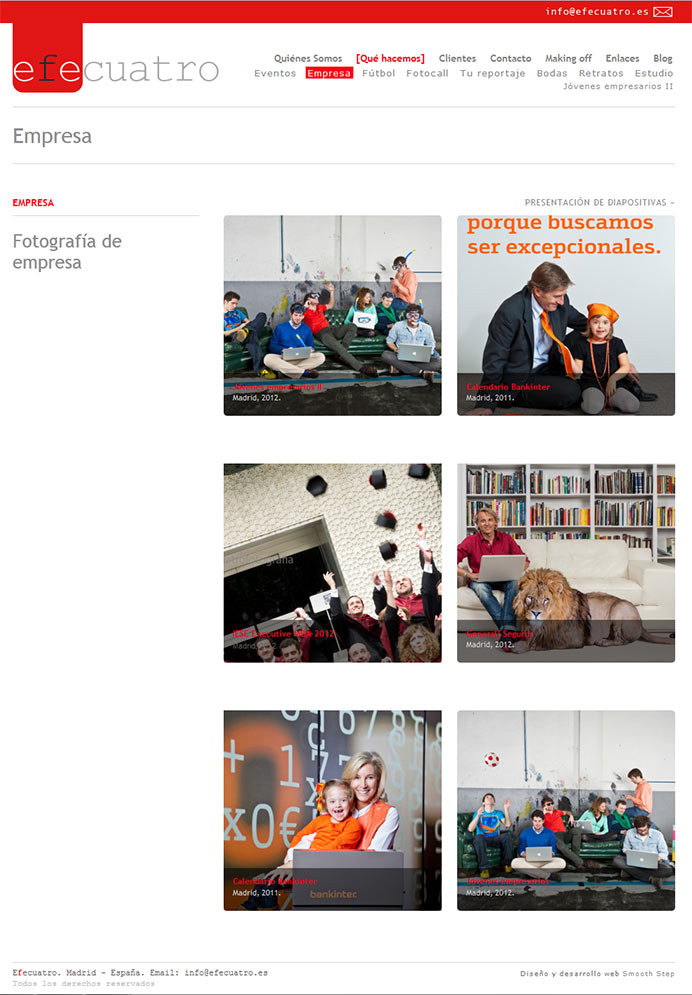 Website: www.efecuatro.es
Post a comment
Here you can share your thoughts with us by posting a question/comment. Your e-mail will not be shown to protect your privacy. Required fields are marked with *
Check other Smooth Step articles related to website, design and photography.
Web development
If you are interested in our web design services, fill our contact form below and we will help you to define clear structure, write content, design and develop your website.