Web design for Aloha College
We have designed and developed a previous version of Aloha College website. At the moment the site is no longer managed by us.
Educational website
Design and content
The content has been redesigned and restructured to provide a quality business image, ease the navigation and improve the positioning on search engines.
Web development
The website has been completely redeveloped importing news and events from the old website. This creates 3000+ unique pages for SEO marketing. We have used Wordpress content manager with multiple plugins developed to fit specific needs of the college.
Web applications
Apart of information about education and different scholar levels that Aloha College offers, the website has an events calendar displaying future activities, news section, job manager and much more. Site also provides restricted access for parents and ex-alumni.
Navigation
We have implemented several types of navigation menus for different purposes: fixed expandable menu for admissions, sliding menu for sub-sections, also horizontal and vertical menus for main sections, related news, archive and other sections. The menus have been enhanced with special effects making the website to stand out among its competitors.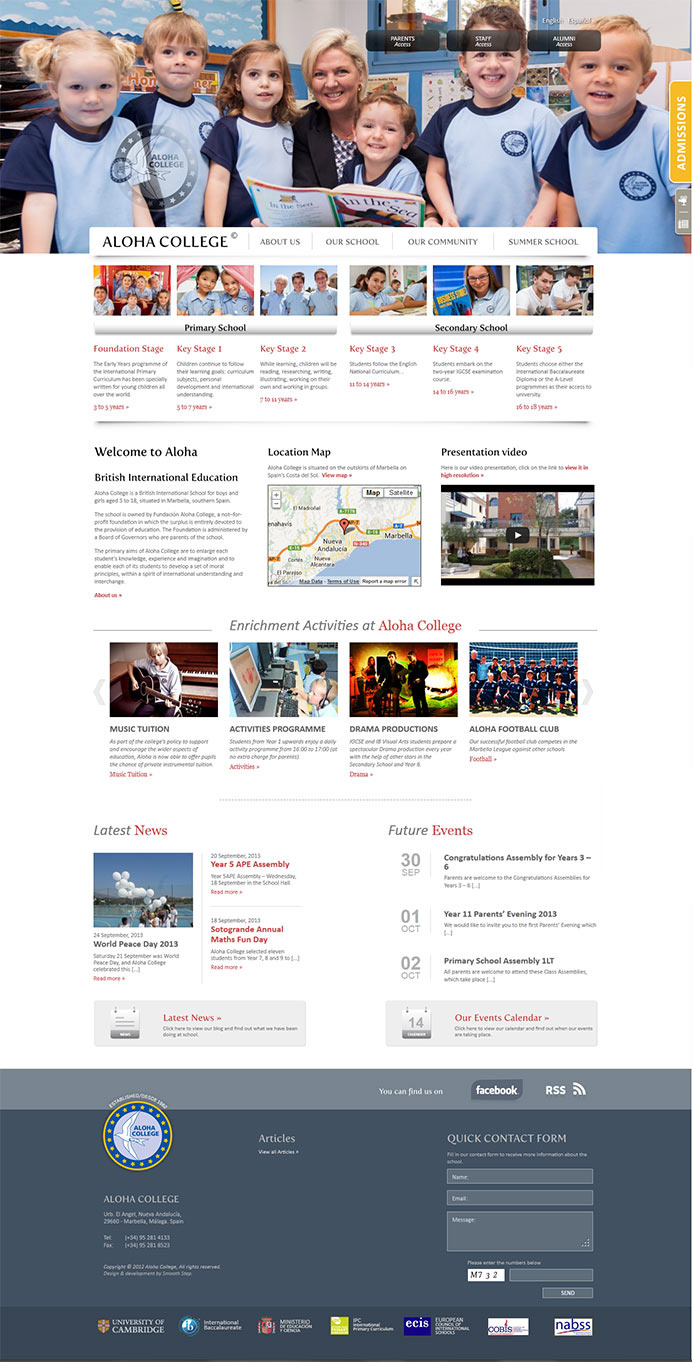 Post a comment
Here you can share your thoughts with us by posting a question/comment. Your e-mail will not be shown to protect your privacy. Required fields are marked with *
Check other Smooth Step articles related to portfolio, design and business.
Urban clothing product layout
Product listing design exampleThis portfolio example was designed to represent product layout for clothing shop website.