Get Estates real estate website
Designed and developed for an agency located in Riviera - Mijas, Costa del Sol
Smooth Step software
Requested design
This real estate agency requested a clean and modern design that should have their corporate ideas, like logo colors, a user-friendly navigation menu and a minimalistic web structure that facilitates easy property search and an area to highlight all featured properties and their main services.
Development and content manager
The site has been developed using SmoothStep content manager and property management software, which allows updating page content, images and properties. It also offers multilingual system in several languages.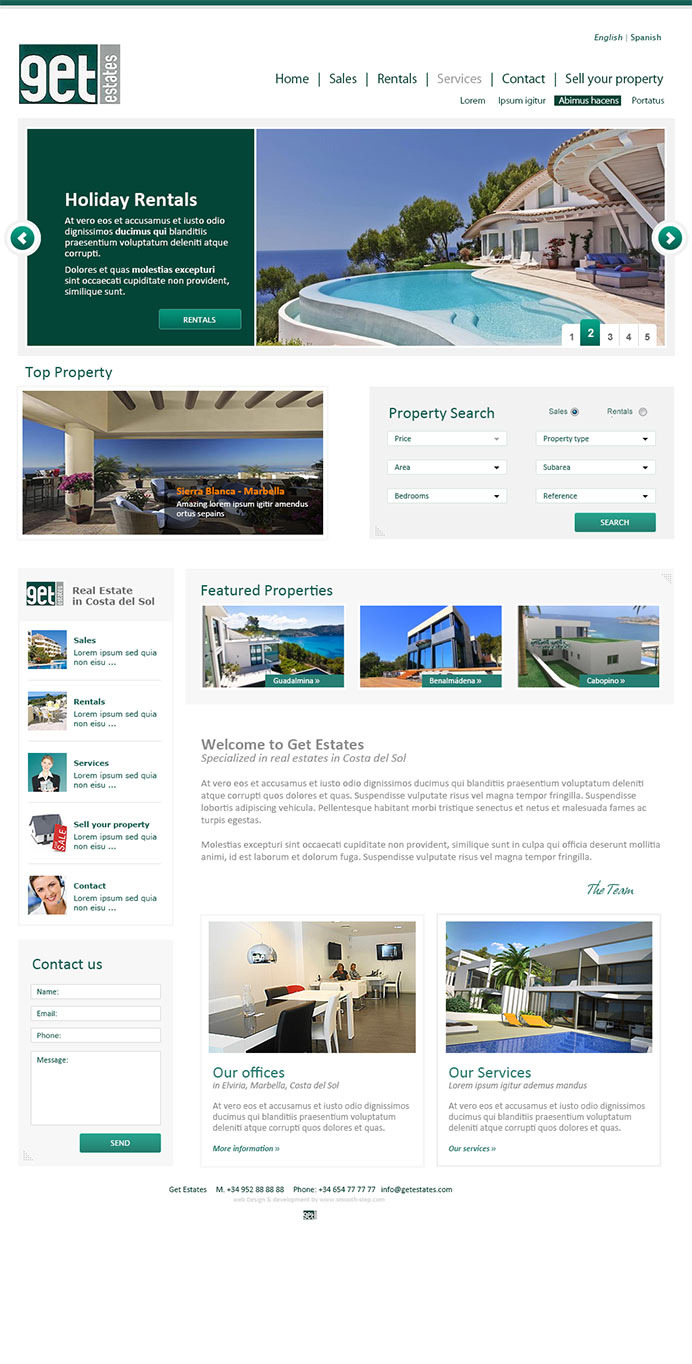 Website: www.getestates.com
Post a comment
Here you can share your thoughts with us by posting a question/comment. Your e-mail will not be shown to protect your privacy. Required fields are marked with *
Check other Smooth Step articles related to design and realestate.
Web development
If you are interested in our web design services, fill our contact form below and we will help you to define clear structure, write content, design and develop your website.