Flower shop design
Design example for a flower shop website
Flower online shop
Minimalistic design
Minimalistic home page example was designed to represent oriental flower shop that can be managed with Smooth Step CMS and product management plugins. Layout can be modified to have light background if needed.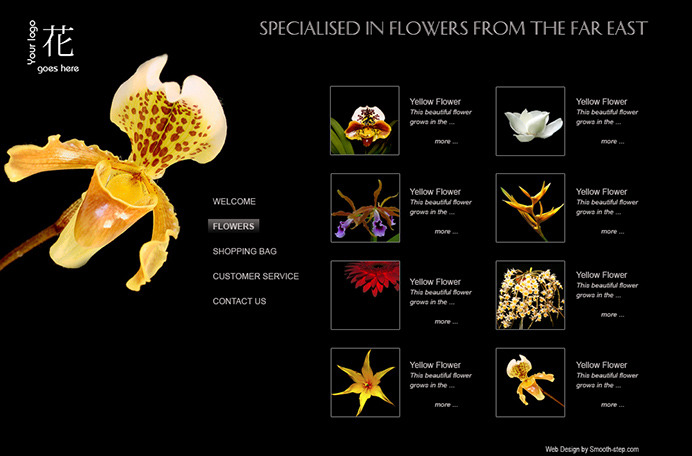 Comments
Karl Pillay from Fiji Islands


Date: 4/19/2010 4:24:00 PM

I want to start a flower arrangement business..so can you please suggest me of some names...2 word or 3 word attractive name
Post a comment
Here you can share your thoughts with us by posting a question/comment. Your e-mail will not be shown to protect your privacy. Required fields are marked with *
Check other Smooth Step articles related to shop, design and example.
Exclusive web design
Preparing and programming high quality unique design is a hard task which needs lots of expertise and time.