Urban clothing website
Product listing design example
Online shop
E-commerce design
This portfolio example was designed to represent product layout for clothing shop website. Similar design can be used for any e-commerce shop that needs minimalistic product listings.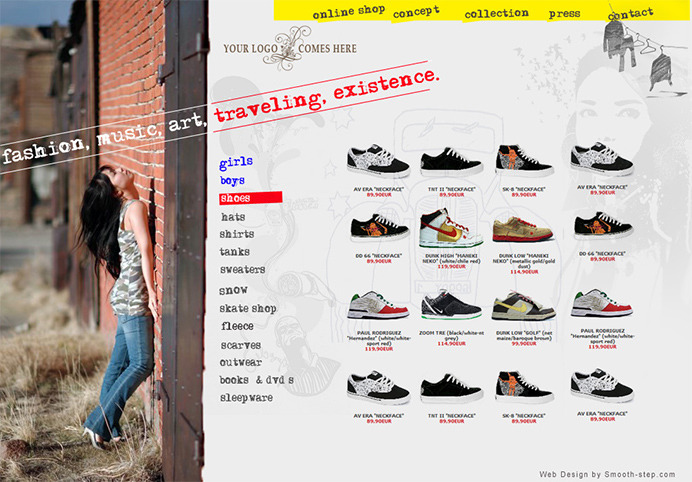 Post a comment
Here you can share your thoughts with us by posting a question/comment. Your e-mail will not be shown to protect your privacy. Required fields are marked with *
Check other Smooth Step articles related to design, example and shop.
Web design for a luxury resort
This elegant website was designed and developed for Benahavis Hills property resort situated in Benahavis, Marbella.