Nature website design
One of our first website examples
Homepage layout
Example design
Design example represents home page layout that can be used for modern business website.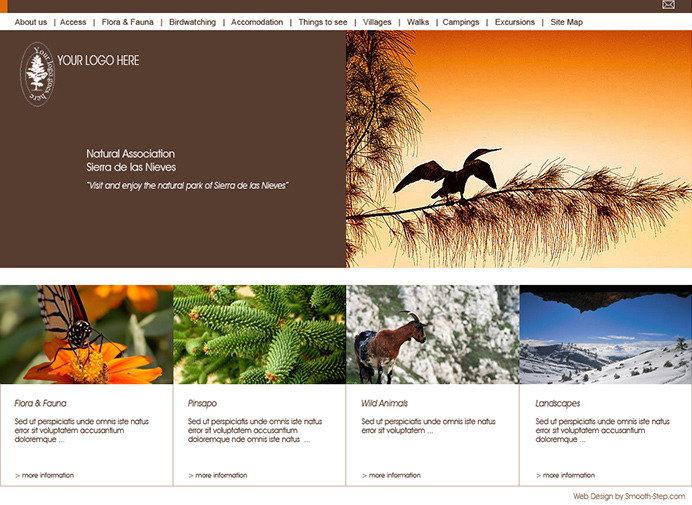 Post a comment
Here you can share your thoughts with us by posting a question/comment. Your e-mail will not be shown to protect your privacy. Required fields are marked with *
Check other Smooth Step articles related to example, design and business.
Services
If your company needs high quality graphic design you can check our portfolio that includes logo design, flyers and brochure, business cards, web