Nature website design
One of our first website examples
Homepage layout
Example design
Design example represents home page layout that can be used for modern business website.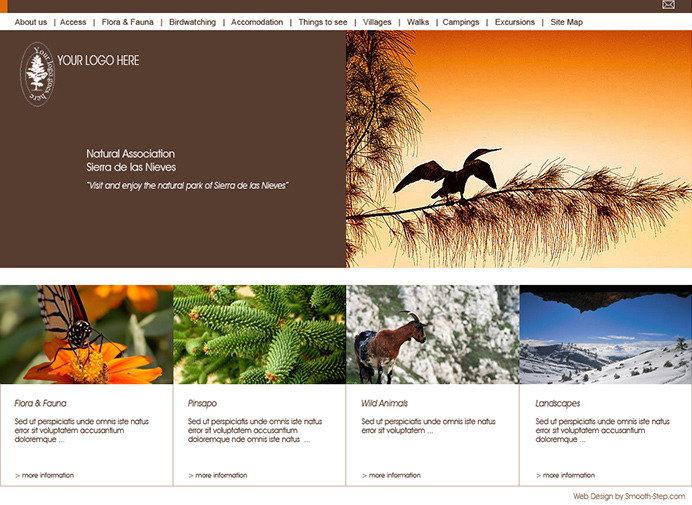 Post a comment
Here you can share your thoughts with us by posting a question/comment. Your e-mail will not be shown to protect your privacy. Required fields are marked with *
Check other Smooth Step articles related to example, design and business.
Flower shop example
Design example for a flower shop websiteMinimalistic home page example was designed to represent oriental flower shop that can be managed with Smooth Step CMS and product management plugins.