Mercury internet site
Website designed for wireless internet provider in Mabrella.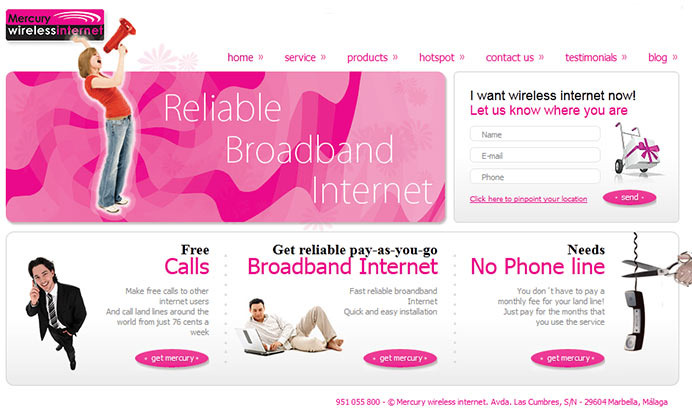 Website: www.mercuryinternet.com
Post a comment
Here you can share your thoughts with us by posting a question/comment. Your e-mail will not be shown to protect your privacy. Required fields are marked with *
Check other Smooth Step articles related to website, design and navigation menu.
Web development
If you are interested in our web design services, fill our contact form below and we will help you to define clear structure, write content, design and develop your website.