Transport website design
Designed and developed for a transportation company located in Marbella
Prestige Car Transfers
Design and web development
Company dedicated to exclusive transfers in Marbella has requested a very specific design and development aimed at exclusive market. They required a simple, minimalistic and elegant design at the same time. Website features a sidebar and content columns which are managed by SmoothStep CMS. The site also has a dynamic slideshow header that reflects their main services. We have used gray and blue colors on a dark vintage car leather background.
Prepared for marketing
This website has been developed prepared for marketing. Its content and programming code has been optimized for SEO to position it in the top positions on Google and other search engines.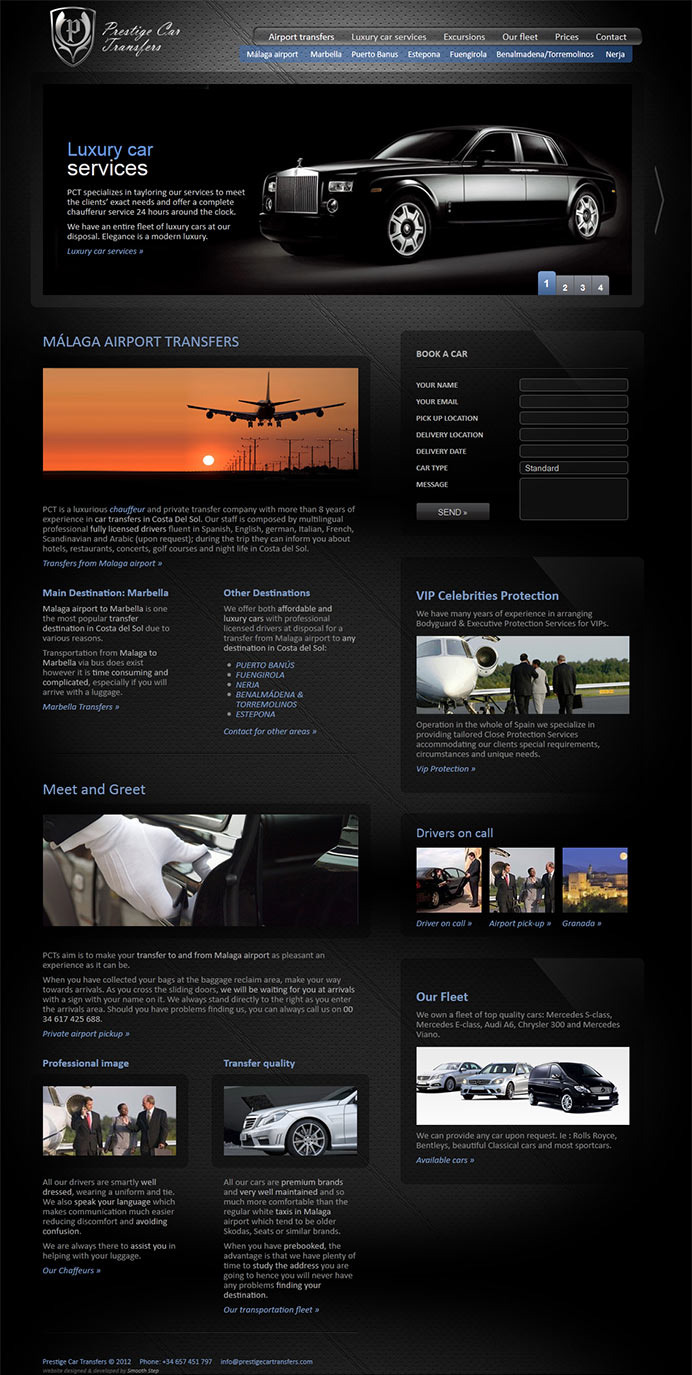 Post a comment
Here you can share your thoughts with us by posting a question/comment. Your e-mail will not be shown to protect your privacy. Required fields are marked with *
Check other Smooth Step articles related to design, professional and website.
Indecor furniture & interior design shop
Theme design could be further improved, we offer customization and redesign services.