Marbedom business card design
Business card with a metal coated design.
Metal coated
This diamond silver logo and business card have been designed for an exclusive investment company that deals with gold sources, jewellery and other fine products.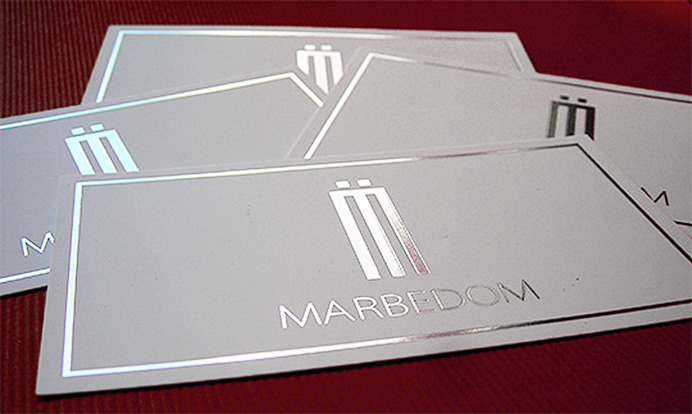 Post a comment
Here you can share your thoughts with us by posting a question/comment. Your e-mail will not be shown to protect your privacy. Required fields are marked with *
Check other Smooth Step articles related to business cards, portfolio and design.
Exclusive web design
Preparing and programming high quality unique design is a hard task which needs lots of expertise and time.