Square business card design
Matte laminated business card designed for our company.
Design agency
These blue square business cards with rounded corners features our graphic design. Choosing non standard approach and electric colors the cards were designed to attract attention representing our web design company in Marbella, Costa del Sol. Our business cards were designed using vector graphics and printed in high quality offset technology.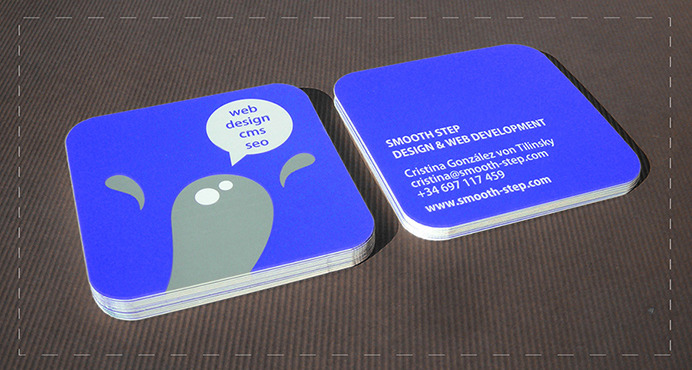 Post a comment
Here you can share your thoughts with us by posting a question/comment. Your e-mail will not be shown to protect your privacy. Required fields are marked with *
Check other Smooth Step articles related to business cards, portfolio and design.
Web design for a luxury resort
This elegant website was designed and developed for Benahavis Hills property resort situated in Benahavis, Marbella.