Coffee shop & bistro logo design "Pepe"
Innovative logo design for a new franchising chain of restaurants specialized in Mediterranean food.
Franchising chain
This logo design of "Pepe" is the new image of a new Mediterranean food franchise brand based in Málaga, Spain. We wanted to go for a colorful and eye-catching logo that transmits fresh and professional character of this new chain of restaurants and cafes.
We have used a dark background to enhance the warm colors of the logo. The typography has been decorated with embedded kitchen utensils such as a knife, a fork and a coffee cup. Several quality vector fonts have been used for the word "Pepe" as well as for their "eat and drink" slogan.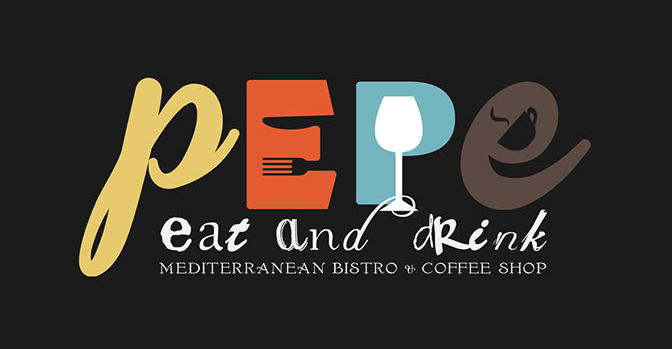 Post a comment
Here you can share your thoughts with us by posting a question/comment. Your e-mail will not be shown to protect your privacy. Required fields are marked with *
Check other Smooth Step articles related to logo, diseño and costa del sol.
Red Paprika Logo design
This colorful logo has been designed for a little, cute and cozy bistro in Berlin.