Luxury Benahavis Hills website design
Elegant website for luxury Benahavis Hills property resort designed with high definition photo galleries - many of which were taken by our real estate photographer, PDF villa brochures, agent area and interactive maps.
Elegant design
We have been instructed to use a different, more minimalistic and visual design for this one. The site has been designed on a full screen photo using semitransparent panels, custom Truetype fonts and high definition photos. We have also designed PDF brochures for each villa.
SEO friendly web development
Benahavis Hills website is developed on Wordpress. We have programmed a theme from scratch using search engine friendly HTML5. As soon as the site was published it positioned first on Googe listings when searching for "Benahavis Hills" together with links to their most important pages.
Main website features
Photo galleries optimized for high resolution retina displays
We have been provided with many very high quality photos for each of their villa. They have been placed on individual villa pages using expandable photo galleries and full screen preview optimized for retina displays.
Restricted area for agents with PDF generator
Site features a restricted download area for agents where they can render promotional PDFs with their logo and contact details. Restricted area features agent regiistration where new agents are confirmed by site administratior before they are allowed to log in.
Interactive maps
We have designed and developed an interactive map which higlifghts the location of each available villa as well as customized Google map displaying resort location.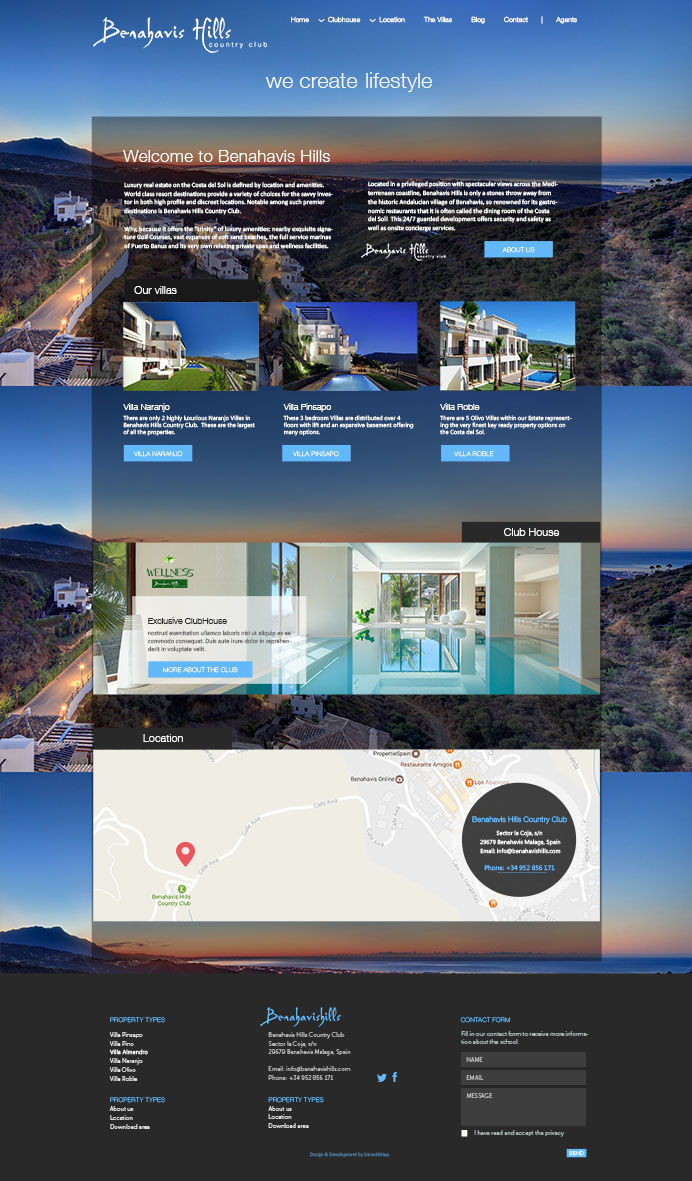 Website: www.benahavishills.com
Post a comment
Here you can share your thoughts with us by posting a question/comment. Your e-mail will not be shown to protect your privacy. Required fields are marked with *
Check other Smooth Step articles related to web design Marbella, real estate and Wordpress.
Unique Mallorca Real Estate Website
Large real estate website project built for Unique Mallorca agency on our Real Estate software and Wordpress.