Mobile designs for our business site
Our business site offering web design services in Marbella has been optimized for all mobile and tablet resolutions using lightweight liquid HTML.
Responsive design & development
Our web development site is quite complex, a great effort has been made to redesign and reprogram all panels so they would adapt to every detected mobile and tablet resolution. We have used very lightweight liquid HTML fitting all desktop and moble version styles onto 23Kb CSS file which reduces to merely 8Kb when delivered from our hosting server to client browser using gZip compression.
Mobile navigation menu, fonts and other services
Site is now equipped with mobile navigation menu which activates when mobile resolution is detected. We have also adjusted header slideshow so it would appear thinner on mobile design, adapted photos, multi column texts, implemented high DPI Truetype fonts and photo adjustments so everything would fit neatly into small available screen.
Mobile optimization services
Please check our mobile optimization services if you have a site which only has a desktop version. We offer both mobile website designs and development services for their implementation.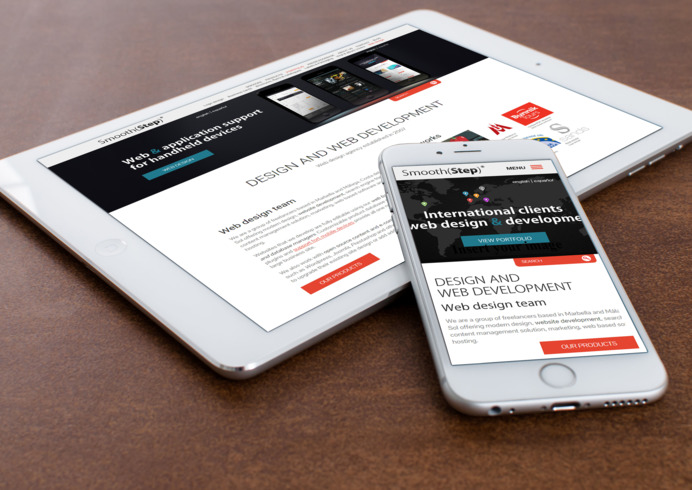 Post a comment
Here you can share your thoughts with us by posting a question/comment. Your e-mail will not be shown to protect your privacy. Required fields are marked with *
Check other Smooth Step articles related to web design Marbella, mobile and responsive.
Exclusive web design
We are proud to be one of few web design companies still offering exclusive design service here in Marbella.